Achievement Heights Academy
Virtual Fine Art & Music Performances: A NIGHT IN PARIS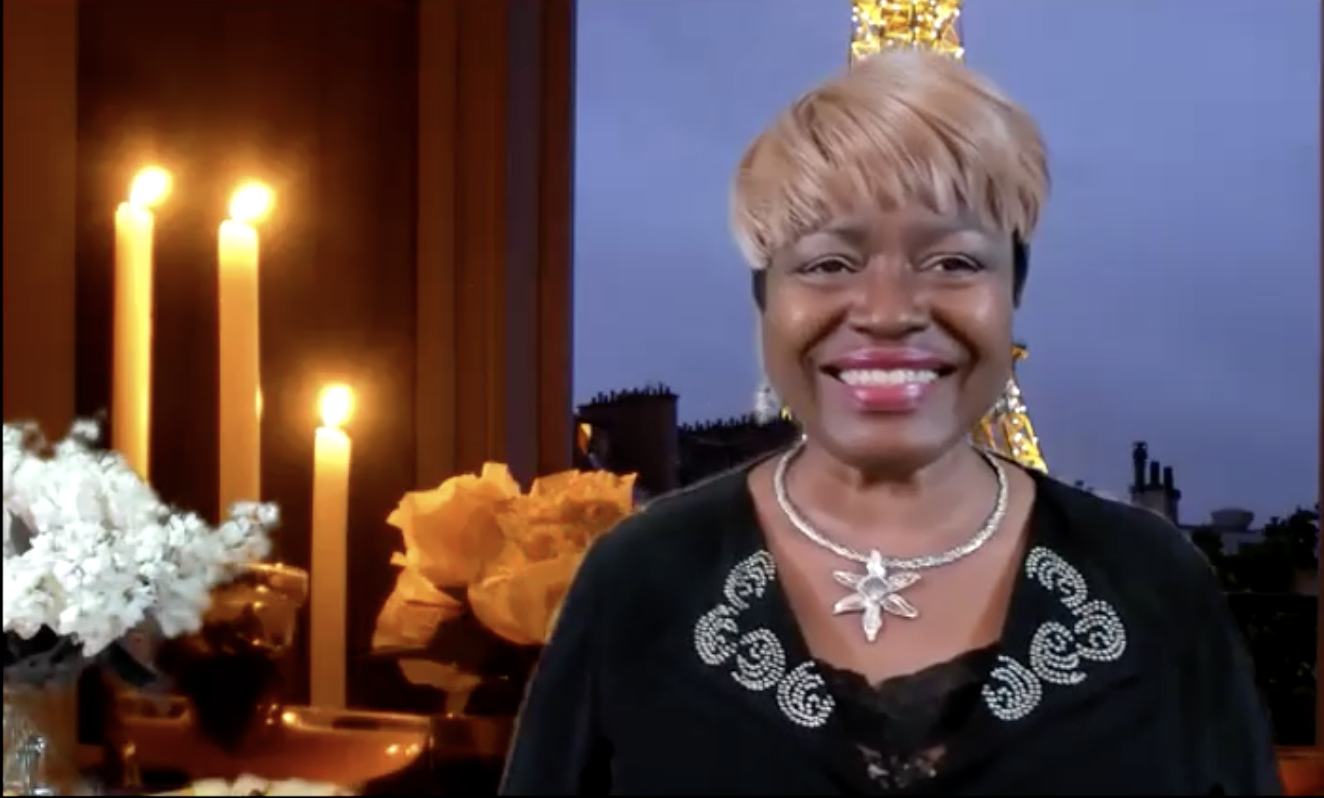 Dr. N'Quavah R. Velazquez,
Organizer and Host
Founder, President and  CEO
Right: Sharima Jackson, Co-host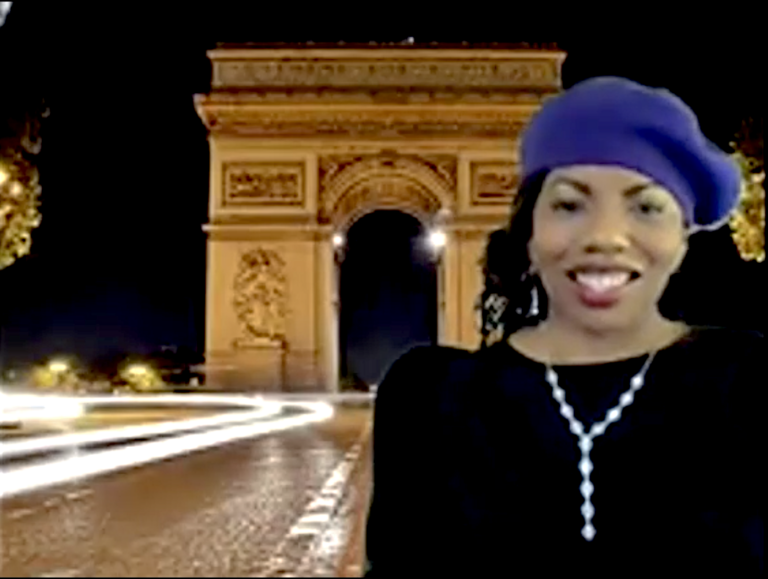 Over 100 GUESTS !!!
AHA Art Gallery
Collection from our Students
and Professionals
Mixed Media Art Instructor, Tonisha Doku 
AHA Voice Performances
Students
Voice & Chorus Instructor, Benita Peych Dzhurkova 
Professional Music Performances
Jazz in Pink. Professional pianists
and faculty featuring voice, piano, violin
Door Prizes!
JOY! CD Jazz in Pink
Children's book: Imaginary Castle by Gigi Flynn
Art Deco of the Palm Beaches by Sharon Koskoff
 $100 Gift basket by Gift Baskets 'R Us, Boca Raton, FL.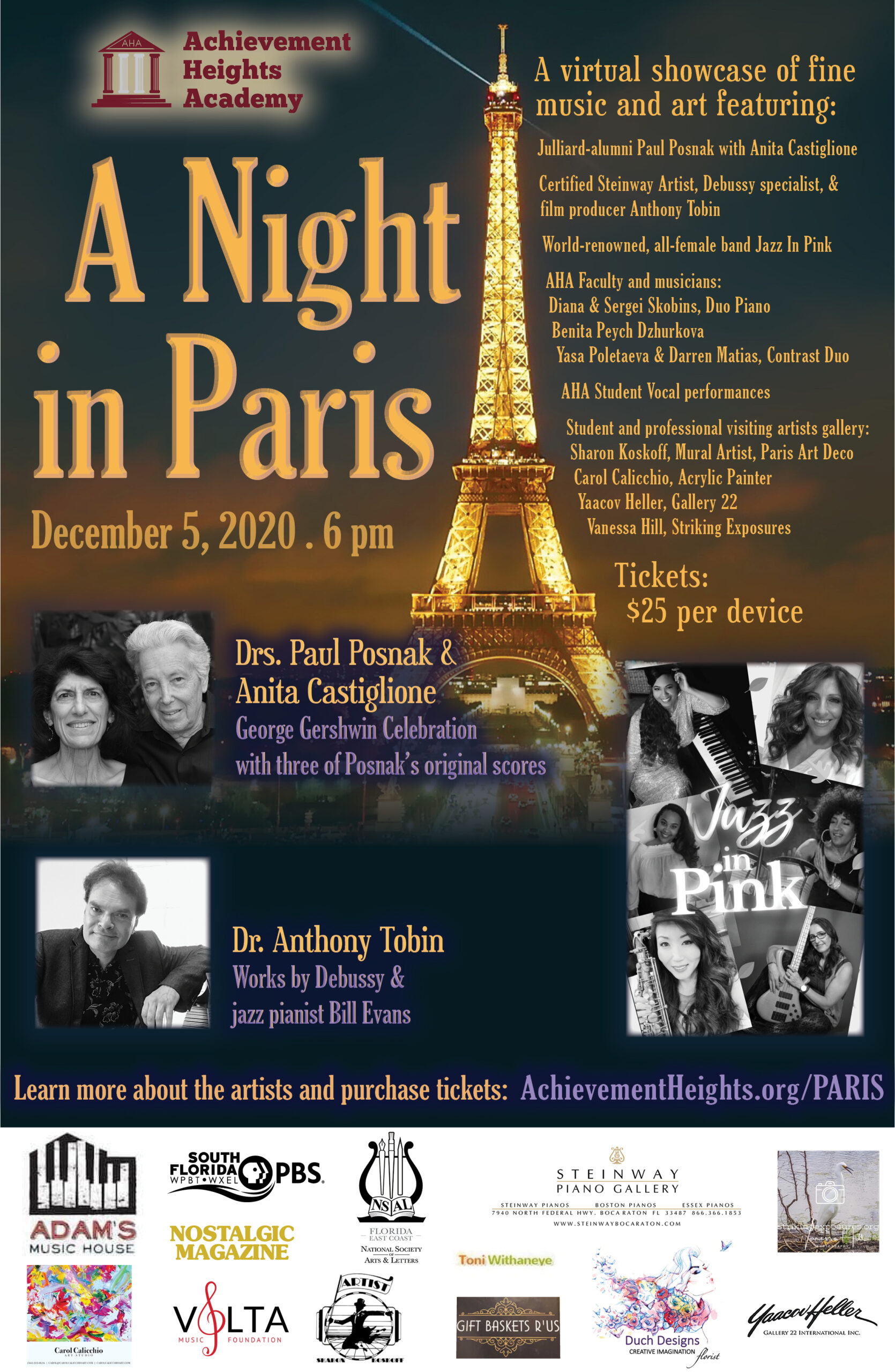 Reviews
A Night in Paris was wonderful... I couldn't have had such an enchanting and diverse evening even if I had been transported on a lear jet! Thanks to all the performers and hosts. Horace & Orlene B. Florida
I have always wanted to take my 85-year old mother to see Porgy and Bess. What a delight to hear Dr. Paul Posnak and Dr. Anita Castiglione perform on two pianos, "An American in Paris;" "Somewhere;" and "It Ain't Necessarily So." My mother and I danced as we listened to these wonderful performances. Amazing! Diane B., Connecticut
Achievement Heights Academy, you have no idea how much A Night in Paris meant to our family. We appreciate the work you did in organizing this production with such outstanding artists and musicians. We had a strong sense of wellbeing after attending this event. Superb! The Kelly family, Florida
On the AHA Voice Performances:
Absolutely beautiful! Kupi family, Brazil
Lovely! Ionetti H., Florida
Awesome! Alexandra P., Florida
I am loving this event! Lori W., Grand Canyons
Preconcert.
We welcomed guests to the AHA Virtual Art Gallery. After an introductory video of art by AHA students and faculty, we showed videos of art by local professional artists. These artists included nature photographer, Vanessa Hill with Striking Exposures; Ron Pierre, digital artist; Yaacov Heller with Gallery 22 in Boca Raton, painter, sculptor, and jewelry designer; Nostalgic Magazine; and Sharon Koskoff, muralist, art deco specialist, and author. We also introduced The Imaginary Castle, a new children's book by Gigi Lynn. Moreover, we featured works by Yuko Nagayama, a watercolor artist from Japan; Frenchmen, Edouard Leon Cortes (known as the "Poet of Painting in Paris) with music by French composer, Erik Satie; and finally, the Sites of Paris produced by Oregon PBS that highlighted Impressionistic works by Monet, and Renoir, Garnier Palais and more.
Concert.
We began with voice performances by our students under the direction of their instructor Benita Peych Dzhurkova. Voice performances included solos, a duo, and a group. A highlight of these was the group performance, Skatin and Sleighin, a fun winter song by Greg Gilpin.
In addition, voice performers, Aliyah (13) and Tamia (10) were interviewed during the show. Aliyah expressed appreciation for the emphasis Ms. Benita places on posture. "It helped me appreciate how I could open up my voice by applying her suggestions." In addition, Tamia reflected on how Ms. Benita helped her with proper breathing. "The breathing techniques I learned helped me to sustain notes with clarity."
The professional segment of the concert began with the quick-stepping, Sabre Dance by Aram Khachaturian, and performed on piano by Diana Skobina and Sergei Skobin. Following this, we enjoyed the enchanting performance of Contrast Duo, Yasa Poletaeva soprano and violin with Darren Matias on piano. Our guests listened to Habanera from Carmen by Bizet and an original work, A Night in Paris composed especially for our event. Next in our lineup was Dr. Anthony Tobin, Steinway Certified Artist and Debussy expert live from Texas. Dr. Tobin provided an informative discussion on highlights from Debussy's life and closed the set with  Evenings Lit by the Burning Coals and the beloved Claire de Lune.
Concert continued.
Our penultimate set was Dr. Paul Posnak with Dr. Anita Castiglione. Dr. Posnak is a world-renowned expert on George Gershwin and Fats Waller. He is also a doctoral graduate from The Julliard School and received the school's most prestigious award, the Loeb Prize. Their performance featured works for two pianos: An American in Paris, by G. Gershwin; Summertime and It Ain't Necessarily So by G. Gershwin and arranged by Paul Posnak (both from Porgy and Bess). Dr. Posnak announced that he has arranged five works by Gershwin and has accepted an invitation to record them at the Skywalker Studio in California.
The final set was performed by the esteemed and invigorating all-women jazz ensemble, Jazz In Pink. To the delight of our audience, the ensemble performed tunes like Soulful Strut, Let's Stay Together, and The Rainbow Connection. Jazz In Pink also performed The Ride and Keystroke, tracks from their new CD, Joy! that is available online.
Jazz in Pink ensemble: Gail Jhonson, keyboard; Ariane Cap, bass; Josie Aiello, vocal; Yakira, percussion; and Tomoka, saxophone and flute.
A NIGHT IN PARIS successful event is directly related to the AHA team. Kudos to the organizer and host, Dr. N'Quavah R. Velazquez and co-host, Sharima Jackson. Thank you to all of the stakeholders including students, teachers, parents, and guests. Thank you, Emilio Velazquez, Chief Executive Technology Consultant, and his assistant, Philip Velazquez. In addition, a hearty thanks to the audio and video engineers, Daniel Riano Restrepo and Camila Bayona. And to our graphic artist, Cameron Hewes. Finally, AHA thanks their Circle of Friends that includes corporations, small businesses, nonprofit organizations, and the many volunteers.
Achievement Heights Academy, headquartered in Downtown Boca Raton, Florida is the pivotal place for high-quality children's STREAM (science, technology, reading, engineering, the arts and math) education with an emphasis on fine arts, classical music, jazz coupled with project-based and social-emotional learning in a caring and encouraging environment.
AHA VOICE PERFORMERS
Top row left to right: Keira and Kaylynn
Bottom row left to right: Aliyah and Tamia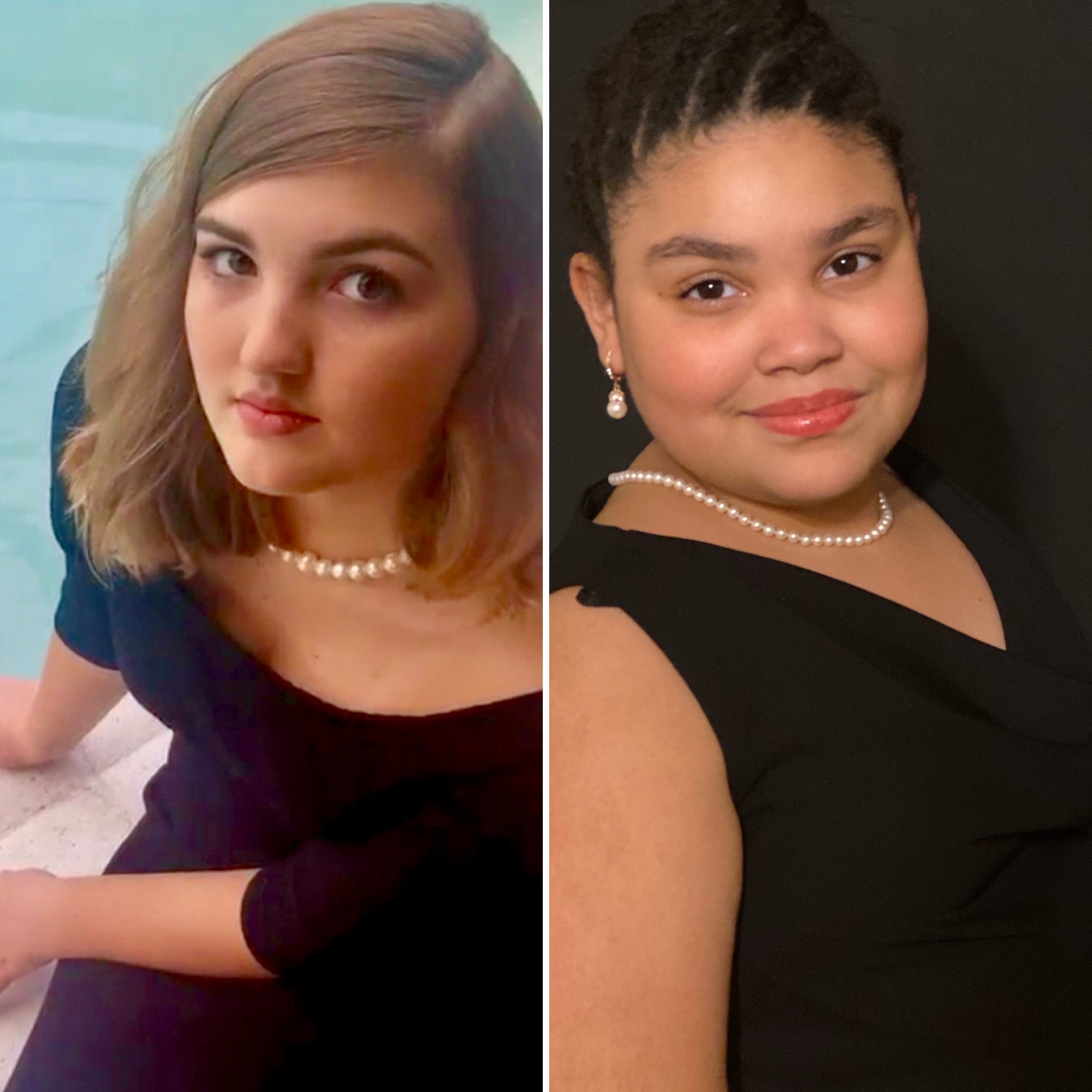 The Duo, Aliyah and Tamia
To review A NIGHT IN PARIS DIgital Program: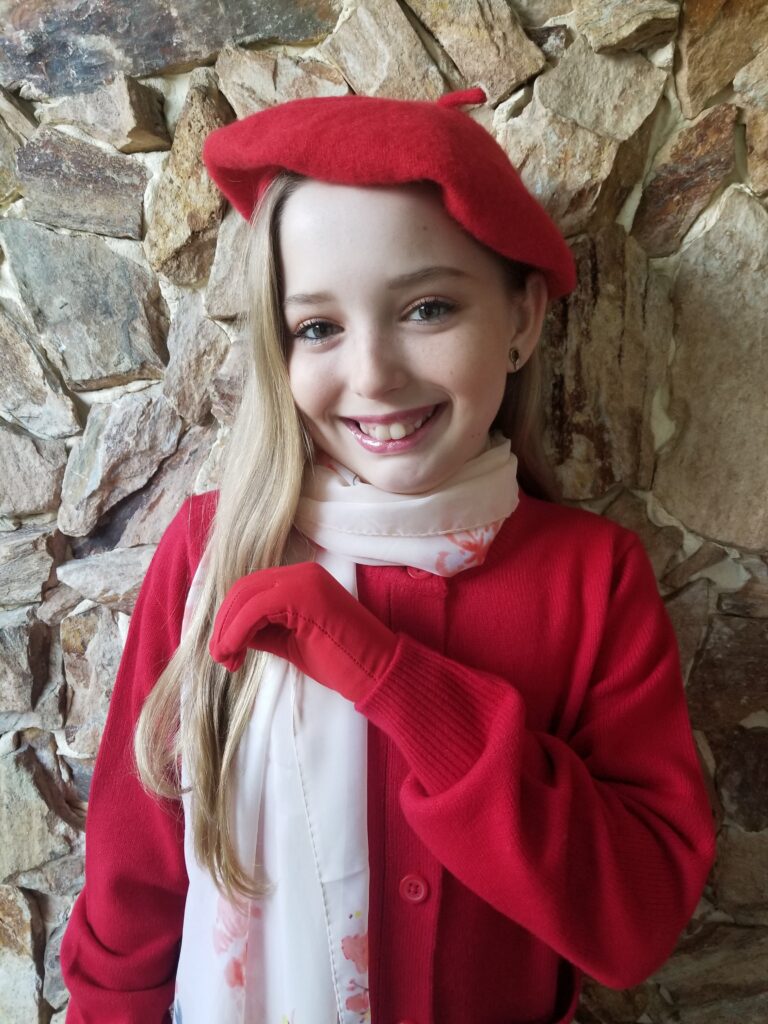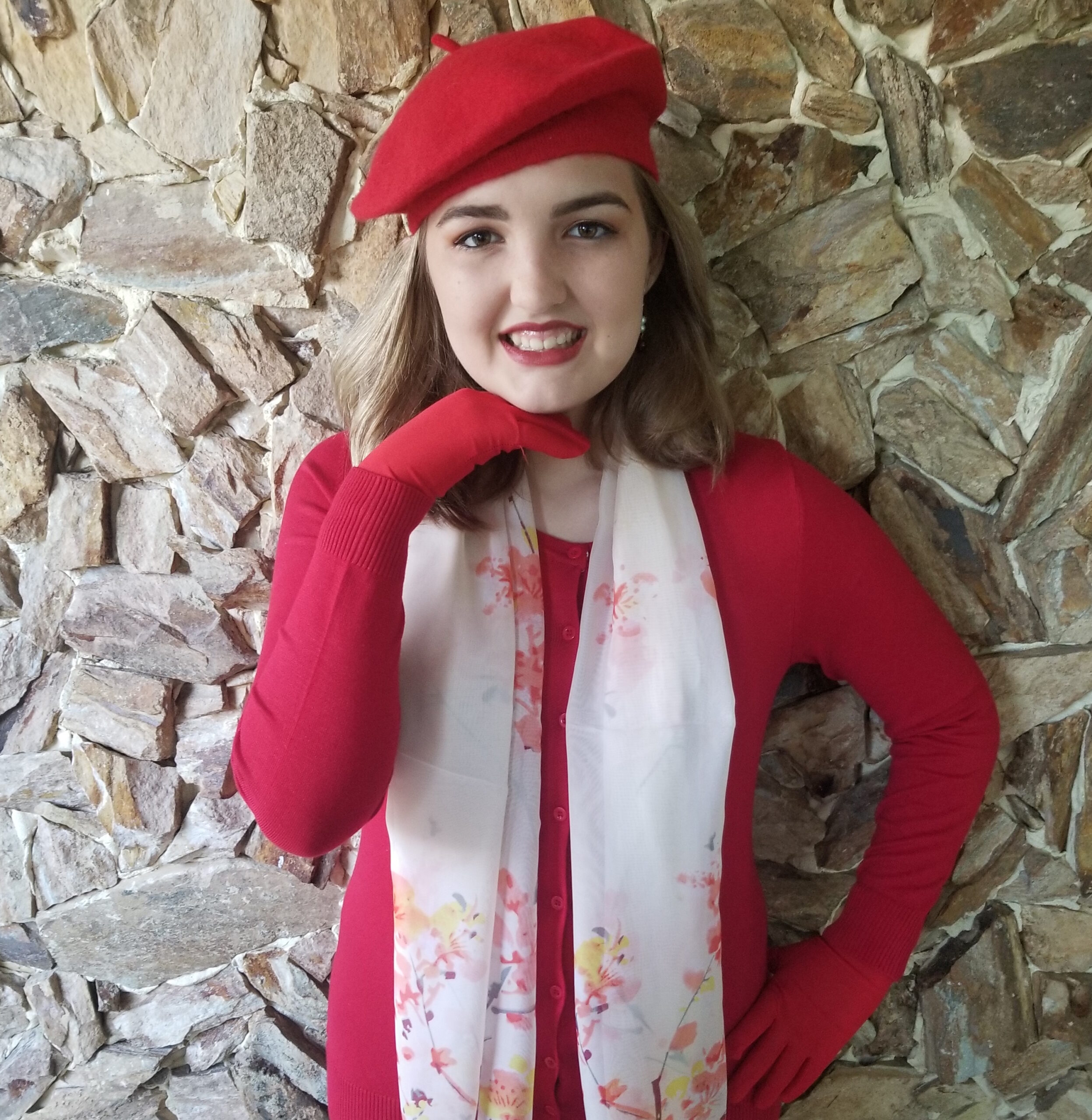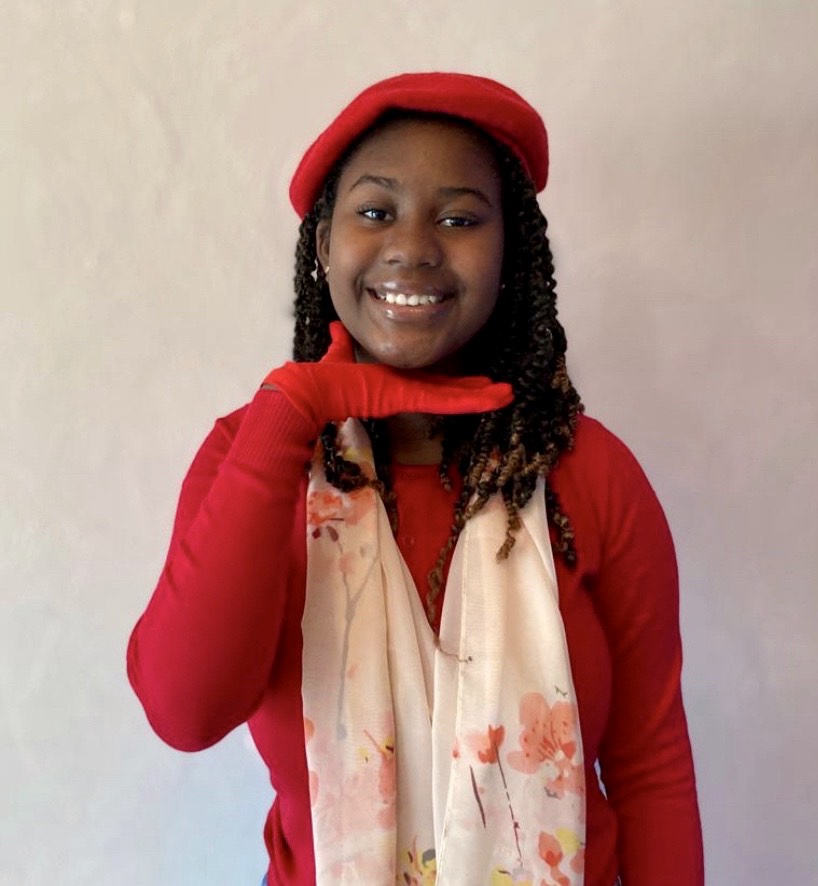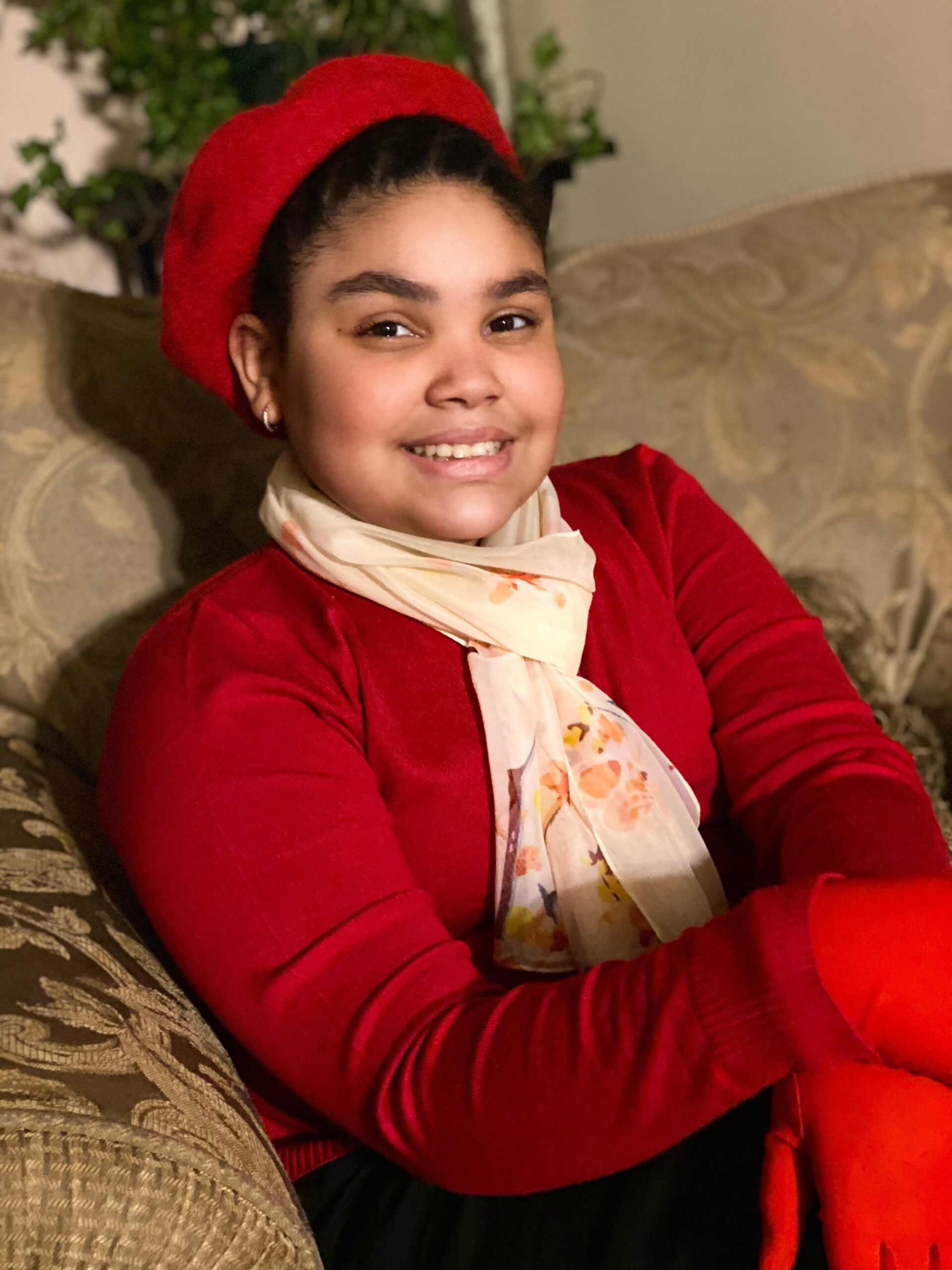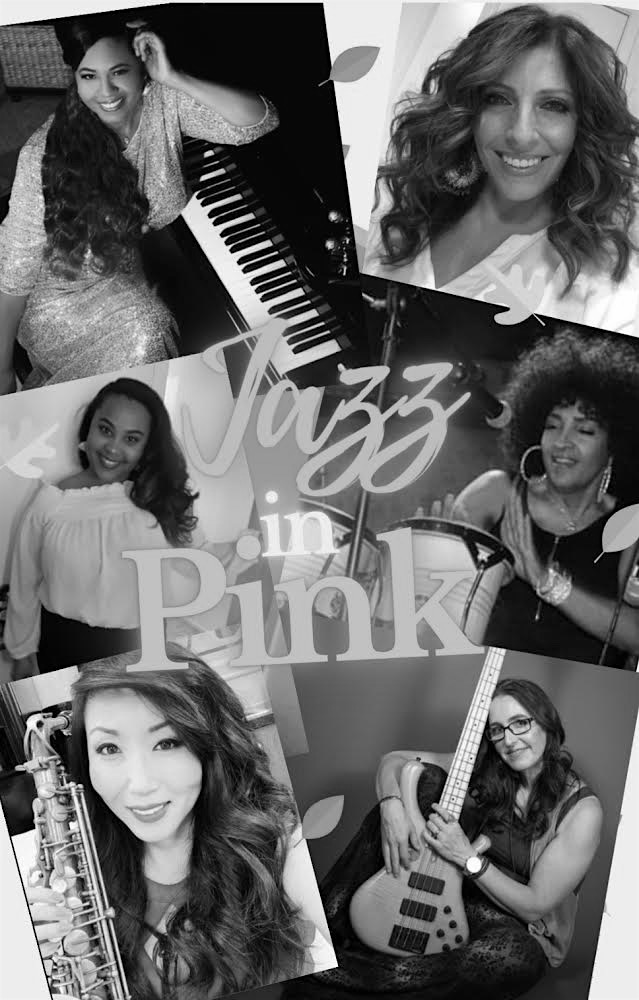 Featured Artists,
All-Female Jazz Ensemble
Jazz in Pink
Performance:
Smooth jazz, soul, RB favorites and originals from their new CD, JOY.
Jazz In Pink is the world-renowned, all-female, all-star band based in Los Angeles, CA.
In just six years, Jazz In Pink has emerged as one of the world's most prominent and popular all-female, ensembles. They enjoy a growing social media presence on YouTube, Facebook, Twitter, and other social networks.
Jazz In Pink delivers a mixed genre which is primarily Jazz with soul, R&B, symphonic, rock and hip hop undertones. The band's core members are Gail Jhonson, Althea René, Maria Antoinette, and Karen Briggs.
Since 2008, Jazz In Pink has not only performed throughout the country and around the world, but has worked to fill learning, social, and cultural gaps through community outreaches and events. The talented band consistently captivates audiences.
Their CD, 1st Collection, was released in 2014. It features Gail Jhonson, Karen Briggs, Althea Rene, Robin Bramlett, Cindy Bradley and many other talented, eclectic musicians.
The latest CD, JOY, was released in October 2020.
Featured Artists, Pianists 
Paul Posnak &
Anita Castiglione
Performance:
A CELEBRATION OF GEORGE GERSHWIN for TWO PIANOS Featuring all new two-piano arrangements by Paul Posnak and by Gregory Stone of the George Gershwin Songbook, and Gershwin's own brilliant two-piano
arrangement of "An American in Paris" with pianists Paul Posnak and Anita Castiglione.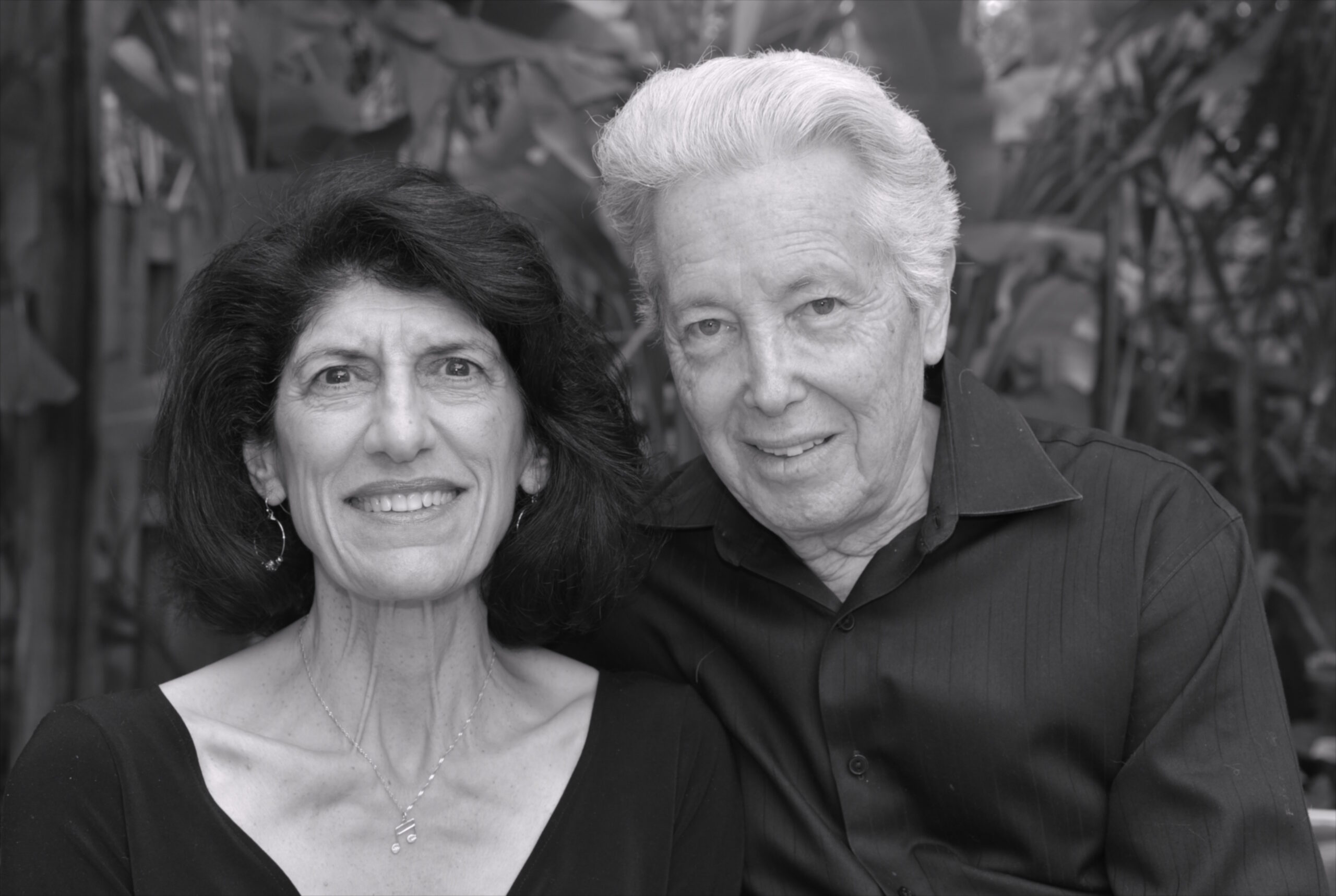 A child prodigy, Paul Posnak was just eight years-old when he was granted a full scholarship to The Julliard Preparatory School of Music. He subsequently earned a Bachelor, Masters and Doctoral degrees from The Julliard School, and was awarded the Loeb Price, the institutions highest award. He won First Prize awards in both The International J.S. Bach Competition and New York City's Concert Artists Guild Competition, resulting in a performance at the White House and national recognition. More recently, his Kennedy Center performances with the National Symphony Orchestras were hailed by The Washington Post as playing "with respect and passion, readings that were as notable for their musicality and their artistic integrity as they were for their pianism." Subsequently, he was invited to give a special performance for the Supreme Court of the United States.
Paul Posnak is a highly regarded collaborative artist who has appeared with internationally renowned vocalist Luciano Pavarotti and Jennie Tourel, and performed and recorded with many of the world's leading chamber ensembles, including the Amernet, Bergonzi, Emerson, Fine Arts, Portland, St. Petersburg and Vega string quartets.
Paul Posnak is internationally renowned for his improvisations and note-for-note transcriptions of the great jazz pianist-composers of the 1920s and 1930s. His reconstructions of the brilliant solo improvisations of George Gershwin and Thomas "Fats" Waller from old recordings and radio broadcasts have established him as a world authority. Of his "Gershwin's Piano Improvisations" CD, The Washington Post wrote: "It is remarkably like having Gershwin himself in digital stereo." Dr. Posnak's arrangements of Gershwin songs for two pianos were issued by Alfred Music Publishing in 2007, and his transcriptions of 16 of Fats Waller's greatest solos have been re-issued in a second edition by Hal Leonard, which has also published his original arrangements of 12 canciones by Ernesto Lecuona Clavier said of "Ain't Misbehavin," his CD on the Naxos label: "Posnak's performances have the spontaneous character so necessary for Waller's music and he breezes through the hard-to-play passages with all the facility and verve of Liszt."
Anita Castiglione holds a Bachelor of Music degree from the University of Miami and a Master's degree from The Juilliard School, both in piano performance. She subsequently was awarded a Teaching Assistantship in the Doctoral Program at the University of Miami, earning her Doctorate of Musical Arts in Accompanying and Chamber Music (Collaborative Piano).
Dr. Castiglione's career as a soloist, collaborative pianist, choral accompanist, and music educator began with piano studies at the age of six.  She has performed extensively as a soloist and collaborative pianist throughout the United States, including performances of the Schumann Piano Concerto in a minor with the Miami Philharmonic under the baton of Arthur Fiedler, the Beethoven Piano Concerto No. 3 with the Princeton University Orchestra, and the Gershwin Piano Concerto in F with the Palm Beach Atlantic Symphony. She has appeared in duo piano performances with husband, Paul Posnak, at the National Gallery of Art in Washington, D.C., the Mohonk Summer Festival of the Arts in New York, the Yamaha Artist Salon Recital Hall in New York City, and with the Lynn Philharmonia Orchestra in Florida.
Dr. Castiglione was a faculty member at Palm Beach Atlantic University for eleven years, serving as a Collaborative Pianist and Vocal Coach, pianist for the Women's Chorale, and professor of Tonal Harmony. She has served as a collaborative pianist and vocal coach at Florida International University. Dr. Castiglione has been the keyboardist for various ensembles including The Juilliard Chorus, the New Jersey All-State and Opera Festival Choruses, and the Choral Society of the Palm Beaches. She has served as an adjudicator for the National AP Music Theory Examinations and for the Florida State Music Teachers' Association district competitions. Dr. Castiglione is the currently pianist for the Frost Chorale, the Symphonic Choir, and Women's Chorale at the University of Miami Frost School of Music.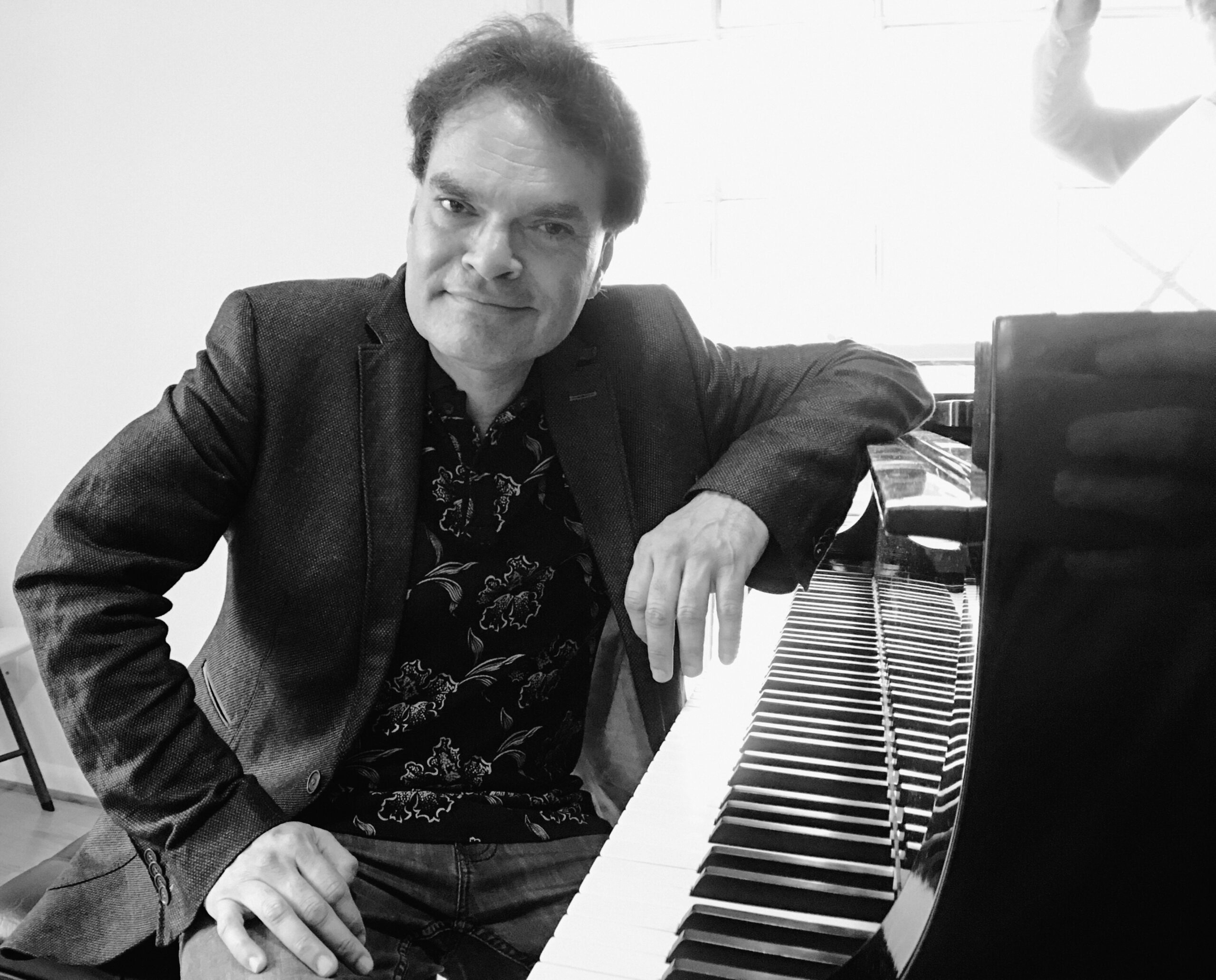 Featured Artist, Pianist
Anthony Tobin
Performance: Works by
Claude Debussy
Steinway Artist Anthony Tobin, born in Salt Lake City and grew up in Ithaca New York where he studied with Malcolm Bilson. He received degrees in piano performance from the Eastman School with Anton Nel, a MM from the University of Southern California with Daniel Pollack, and a DMA from UT Austin.
In addition to teaching students of all levels and abilities, Dr. Tobin has performed as a touring collaborative and solo pianist for the past 20 years. After annual tours of the US and later Europe as pianist and music director with a dance company, he was able to transform those connections and has a few solo tours a year in Europe. Dates in May and November 2019 included tours of Switzerland, performances at TAMIU in Laredo, Steinway Piano Gallery of Austin, and Adam's Music House, where Dr. Tobin is Artistic Director.
Dr.Tobin, a Debussy specialist, has completed two films, the most recent, Le Piano du Reve, includes footage from the only piano Debussy purchased and on which presumably composed his piano works.
During the 2018 Debussy Centennial, Dr. Tobin performed numerous programs in Switzerland and the US of the Preludes Book I and II. Tobin performs, teaches and oversees a series of master classes and performances at Adam's Music House, a new venue dedicated to spreading the love and study of the piano.
In 2019, Dr. Tobin performed at Laredo Community College, at Steinway Piano Gallery in Austin, Paris, and Zurich, and gave repeat performances in Davos, Wetzikon, and Ruti Switzerland.
Though Covid-19 has forced the cancellation of many performances, Tobin hopes to return in November  2020 for a Swiss Tour and will perform in Austin. In addition, he is hosting a weekly Zoom concert series through Adams' Music House.
Dr. Tobin is a member of Pi Kappa Lambda and has received Steinway's Top Teacher award in 2016 and 2018.
Featured Mural Artist
Sharon Koskoff
Keynote speaker:
Perpignan Art Deco Conference 2018, near Paris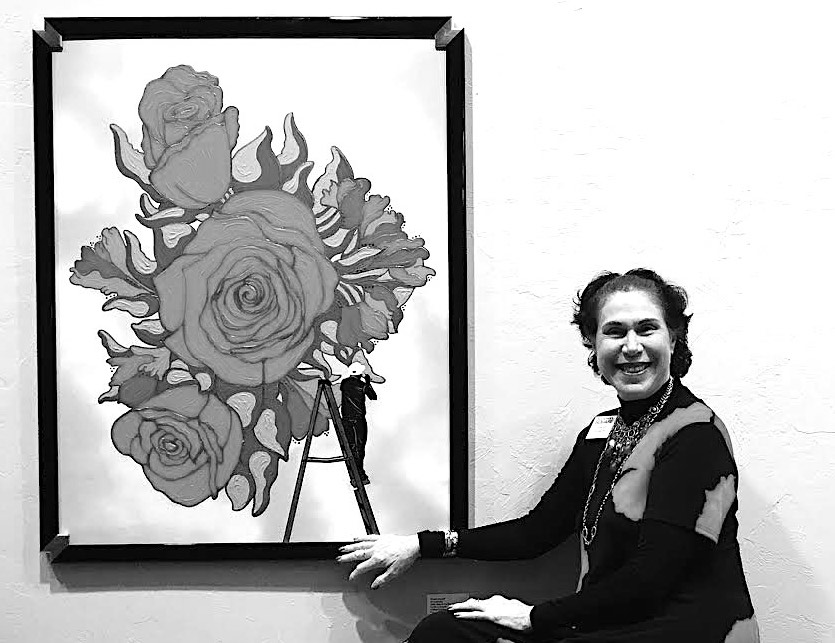 Education
Brooklyn College / NY / 1975 cum laude / Fine Arts Major | Education
Honor Photography and Sculpture
New York School of Interior Design / 1977 / Masters Color Theory
School of Visual Arts / 1982 / New York / Printmaking
Author
Art Deco of the Palm Beaches / Arcadia Publications 2007
Murals of the Palm Beaches / Arcadia Publications 2018
Recent Awards
2016 Legendary Locals / Arcadia Publications / Janet DeVries, Author
2015 Boys & Girls Club / House of Representatives / US Congress
Accommodation Alcee L. Hastings
2014-2016 Winner Ellen Liman Arts Educator Award of Excellence,
Muse Awards Palm Beach County Cultural Council
2013 International Coalition of Art Deco Societies / Havana, Cuba
Arts & Cultural Exchange Program
2010 Finalist Arts Educator of the Year Muse Awards Cultural Council
2009 Finalist Women in Executive Leadership Award
2008 Finalist Arts Educator the Year Muse Awards Cultural Council.
AHA Art Gallery
Works by our students
and professional artists.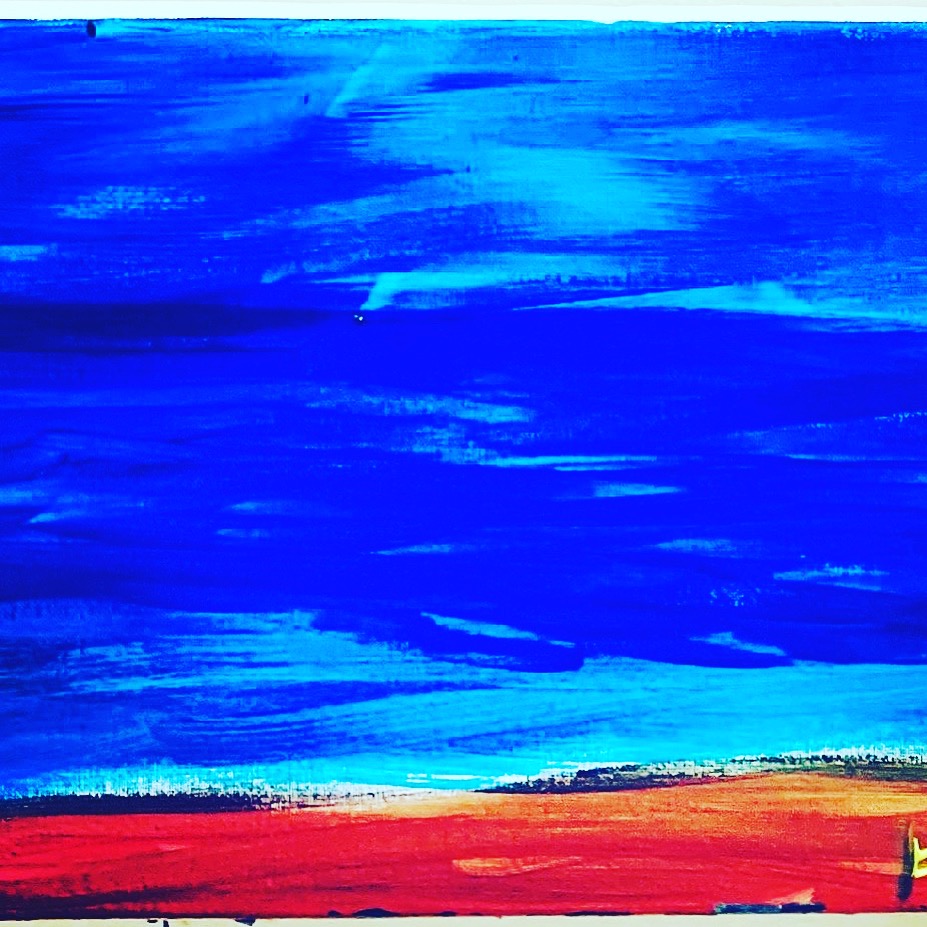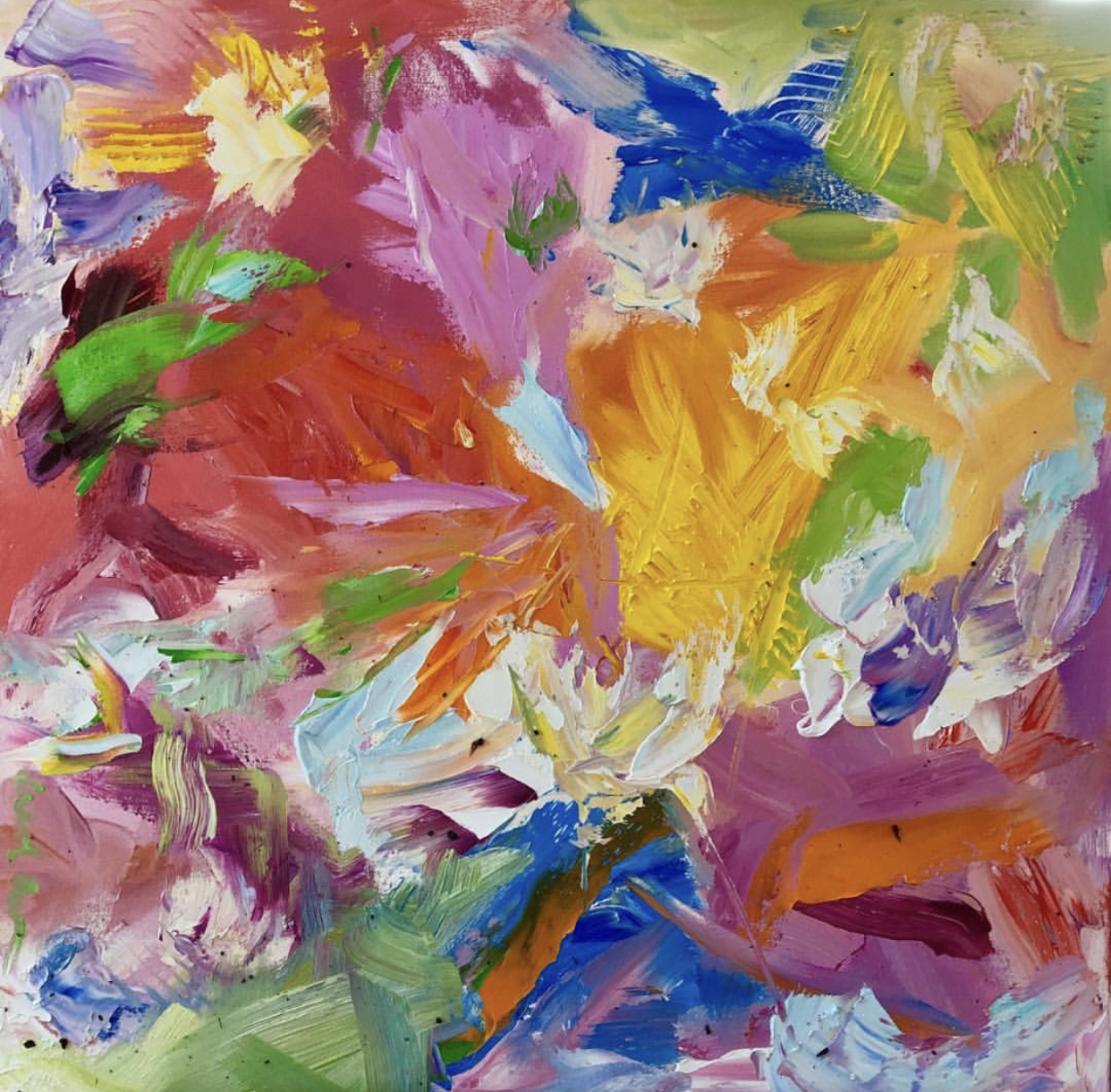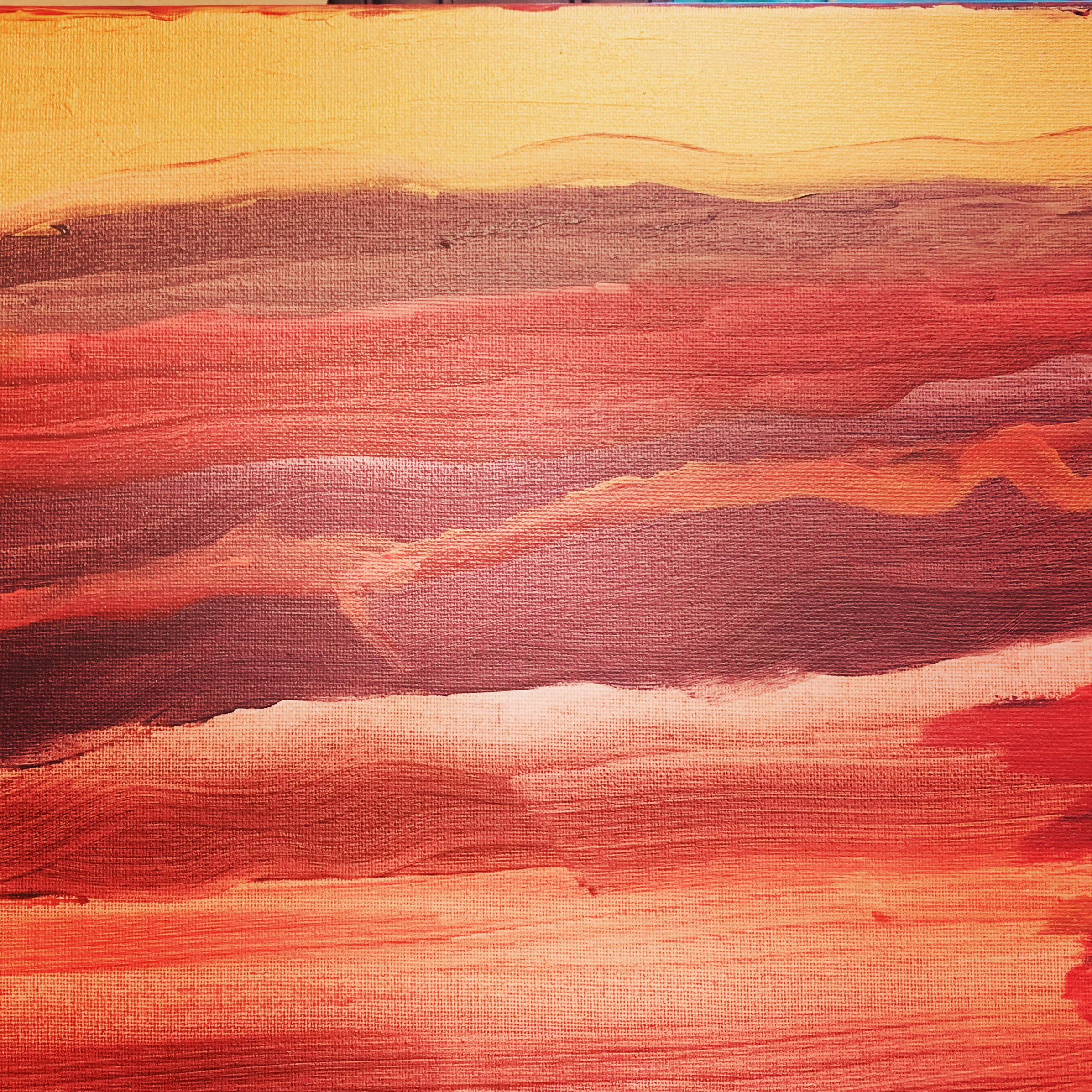 Carol Calicchio,
Professional Artist & Instructor
carolcalicchioart.com
Upcoming 2021 Events,
dates to be announced:
AHA Voice Performances Spring Recital
2nd Annual Summer Jazz and Arts Festival
2nd Annual A NIGHT IN PARIS Showcase of Fine Art and Music
Visit our website for updates and further information or contact us via email: info@achievementheights.org
Spotlight - Voice Performers
Layla is ten years old. She has enjoyed humming tunes since she was 4 years old. She finds joy in music from all genres. 
Besides singing, Layla enjoys reading and gardening with her father. Her favorite movie is Frozen. As an animal lover, she aspires to be a veterinarian.
Her dream vacation is to visit New Zealand.
Welcome Layla!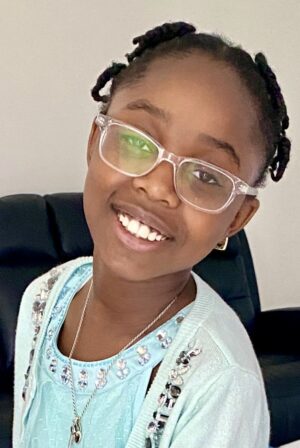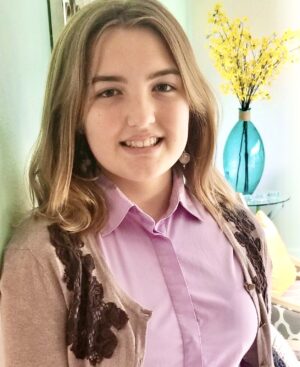 Aliyah is 13 years old and started singing when she was 3. Her favorite song is Seventeen and her favorite movie is The Sound of Music.
Aliyah also enjoys drawing. She would like to be an illustrator or animator.
Her dream vacation would be to visit the Taj Mahal.
Welcome Aliyah!
Tamia is 10 years old and has been singing since she was just a year old. Her very first public performance was when she was 2 and was in Chinese. Her favorite sound tract is The Greatest Showman. Tamia's every hope and dream is to be a singer when she grows up. 
Besides singing, Tamia enjoys art. She draws day and night and many times,
even after she's in bed for the night.
Tamia's dream vacation is to visit Paris, enjoy true French cuisine and visit the Eiffel Tower.
Welcome Tamia!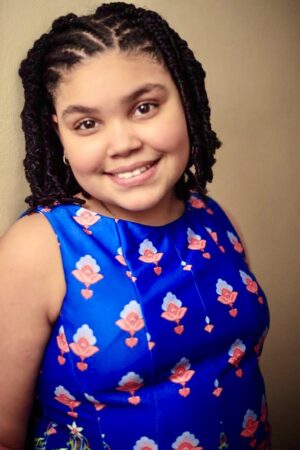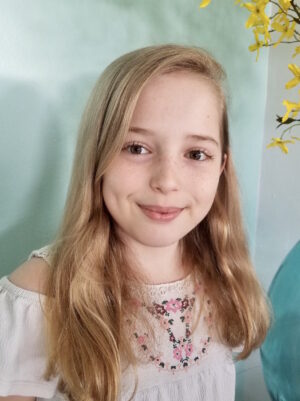 Keira is 11 years old and has been singing since the age of three.
She enjoys ballet, the guitar, gymnastics and spending time with her mother.
Her dream vacation is to visit Paris, France.
We warmheartedly welcome Keira!
Kaylynn is 13 years old. She has been singing since she was three.
Her favorite hobbies are painting and playing sports such as soccer and basketball.
Her dream vacation is to go to Italy.
We warmly welcome Kaylynn!